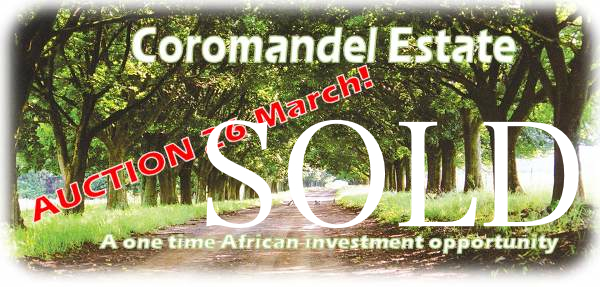 The Stud Stables and Yearlings Barn
This breathtaking 'U' shape complex is built of hewn stone blocks with huge beams supporting a unique slate roof. The woodwork and doors are of are of unique quality. All hinges are made of stainless steel.
The stallion stables are a separate unit on the end of one of the 'U'. This is a double storey building: the ground floor comprises two yellow wood panelled stables with a groom's room including a toilet, whilst upstairs is a lovely two bedroom flat with kitchen, entrance hall, lounge, bathroom. etc. Finishes are of the highest standard.
The East Wing has 29 stables opening into a passage with each having running water, plus an additional 4 stalls.
The Centre Section Bell Tower comprises 7 large stables opening out to the 'U'. This section has a drive-through tower, which houses the stables offices and change room, plus a magnificent 3 bedroom (2 bathrooms) flat on the 1st and 2nd floor with kitchen, playroom, lounge (with fire place) and study, all carpeted. At the rear of this section there are food storage and preparation facilities as well as a 2-vehicle garage.
The West Wing has an additional 24 stables opening to a centre passage and two tack rooms.
The building could easily be converted into a unique hotel or Health Spa complex.

The Yearling Barn (above)
Tree lined avenues lead to this master built structure, designed by famed architect Stefan Ahrens. This was the home of the late Sydney Press's Coromandel Stud - known to many as Northfield Breeding Enterprises.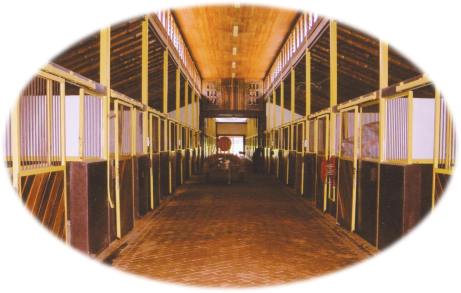 The facility has of 36 stables, each of which opens to a centre corridor. Each stable has running water. The barn boasts feed rooms, office or 3 bedroom flat, full kitchen, tack room and ablutions. The main building is surrounded by lush paddocks.
The building is built of face brick under tile with wooden windows and pine ceilings; the flooring in and around the barn is brick paved
Parcel One - African Manor house - Stables - Parcel Two - Parcels Three, Four and Five, Home page.